1. The city
I'm not sure about you, but Toronto has a special place in my heart. Being in the city and seeing everyone be so lively makes me want to get things done, and accomplish great things. Since you'll be in the heart of Toronto, you'll get the best views and vibes, all while learning.
2. Unique foods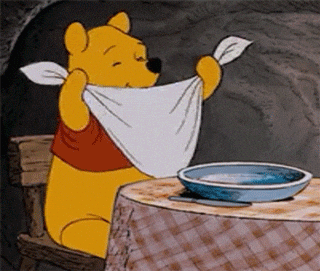 Toronto is your one-stop-shop for cuisine from all over the globe. You can grab Jimmy's Coffee before your morning lecture, and visit Sabai Sabai at lunch for some great Thai food. Between each class you can grab different snacks and meals from pretty much every region of the world, and eventually, by the end of the day, you would've "visited" many countries. 
3. Diverse campus
Being someone from an ethnic background, I love seeing diversity wherever I go. Ryerson is a place where you can't get enough of it. We have students from all over the world. Our community is very friendly and is always down to help you with anything you may need. 
4. The SLC
If you're looking to travel, boy, do I know the place for you. The Student Learning Centre (SLC) is home to not one, not two, not three, but EIGHT-themed floors with loads of room for you to hang out. These themes consist of The Valley, The Bridge, The Bluffs, The Garden, The Sun, The Beach, The Forest and The Sky. My personal favourite is The Beach. You definitely have to go so you can decide which one's your favourite!
5. Amazing professors
Our professors want to see you succeed, so they're always willing to help. The professors I've had are so welcoming and enjoy teaching. If ever I don't know what to do, I know they'll be more than happy to give me a hand. A great way to build connections with them is by attending office hours and speaking up during lectures. I hope you get to see how awesome our professors really are!
6. Intimate class sizes
Compared to some institutions, our class sizes are small. This allows you to have a better chance to stand out in classes. Also, it makes the experience a little less overwhelming, especially when you first enter university.
7. Great resources
Our university really supports its students. There are numerous resources to help us succeed during our journeys here. A great resource is the Tri-Mentoring Program where first-year students get paired up with upper-year students to help them transition into university. We also have RU Tutor Match where you are matched up with a tutor to help you with school. These are just a few of the awesome resources we have, and there are so many more available. 
8. Classes in movie theatres
I'm sure you've never heard of anything like this, but we have some classes that run in movie theatres located at 10 Dundas E. This means you can grab a bag of popcorn and get front-row seats to the show! In this case, the show would be your lecture. I think this is pretty neat and I can't wait to experience this myself. 
These are just a few of the things I like about Ryerson but there are so many more! I hope you enjoyed reading this. 
"See" you soon!
– Nishka